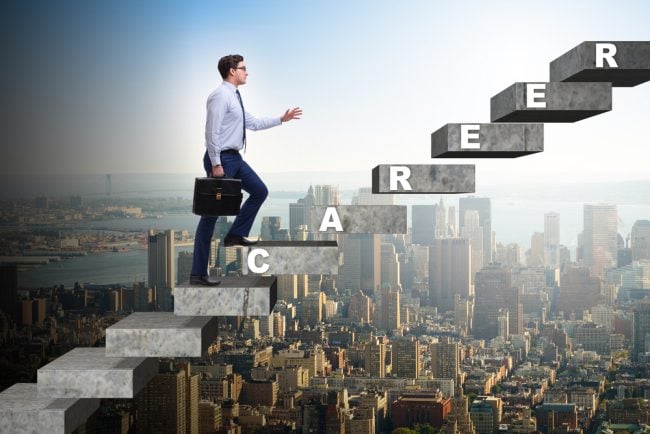 Credit union leaders move up the career ladder
WEST
Edwina Suzukivice president of administration and human resources for the $331 million, based in Honolulu Central Hawaii Federal Credit Union, received the District Manager's Award from the US Small Business Administration. Suziki has been recognized for her role in helping small businesses obtain the Payment Protection Program (PPP) loan. During the COVID-19 pandemic, she reached out to Hawaii Central members with commercial accounts and other small business owners to educate them about the federal government's proposed PPP and assisted those small businesses throughout the process. application process.
IS
Ron BelleCEO of AmeriCU Credit Union ($2.5 billion, Rome, NY), has been named to the executive committee of Mohawk Valley EDGE (Economic Development Growth Enterprises Corporation), a non-profit corporation dedicated to strengthening and growing the economy of New York State's Mohawk Valley. Belle currently serves on the Mohawk Valley EDGE Board of Directors after being elected to a three-year term in early 2021. He became President/CEO of AmeriCU in May 2020 and previously served as Chief Experience Officer for AmericaCU. In addition to his work with Mohawk Valley EDGE, he volunteers and holds leadership positions on several boards, including the American Heart Association's Syracuse Heart Walk, Onondaga Community College Foundation, CenterState CEO's Investment Committee and Griffiss Park Landowners Association.
Alltrust Credit Union ($299 million, Fairhaven, Mass.) promoted Shannon Karageorgos to the compliance officer. Karageorgos joined Alltrust as Compliance Coordinator in July 2021 with over 23 years of banking experience. Prior to joining Alltrust, she served as Acting Head of Compliance and BSA at Independence Bank in East Greenwich, RI. His previous banking roles have also included Director of Branch Operations, Senior Vice President of Retail Operations and Chief Compliance Officer. In her new role, she will be responsible for the credit union's overall compliance program, including BSA, savings, lending and operations with applicable rules, regulations and legal requirements. She will also develop and implement a compliance program and perform key functions while being mindful of streamlining efforts, cost efficiency, security and the strength and proper maintenance of internal control structures.
The $868 million Connex Credit Union in North Haven, Connecticut, hired David Birkin as chief financial officer. In his new role, Birkins will be responsible for managing the accounting and finance, indirect lending, compliance and collections departments. He brings significant leadership experience in the financial services industry, having most recently served as COO and CFO for Rhode Island Infrastructure Bank. Previously, Birkins served as Executive Vice President and Chief Operating Officer at Claremont Savings Bank and prior to that, Executive Vice President and Chief Financial Officer of Union Savings Bank.
MIDDLE WEST
CEFCU ($7.7 billion, Peoria, Ill.) announced four promotions.
Alycia High Tower was promoted to director of personnel. Hightower has been with CEFCU for 29 years and previously served as Vice President of Human Resources. In her new role, she oversees the HR, recruiting, payroll, benefits and HR information systems departments and their initiatives. She also provides executive-level leadership and guidance for CEFCU's member experience strategy, organizational training, employee development programs, and diversity, equity, and inclusion program. Hightower is a board member of the Tri-County Urban League in Peoria and holds the Certified SHRM Professional and Human Resources Professional designations.
Tammie Fletcher was promoted to assistant vice president of human operations. Fletcher has been with CEFCU for 33 years and previously served as Director of Benefits Administration. In her new role, she works closely with the Director of Human Resources to provide direction to the Human Resources and Benefits departments to recruit, hire and retain qualified individuals. She also works closely with the strategic planning team to provide executive level leadership and guidance. Fletcher is a Certified Benefits Specialist and a Certified Payroll Professional with the American Payroll Association.
Jeff Ambroise was promoted to Assistant Vice President of Business Services – Southern Illinois Region. Ambrose joined CEFCU in 2006 and was previously the Director/Senior Business Lending Officer at Iles Member Center (Springfield, Illinois). In his new role, he manages and grows the business portfolio for the Southern Illinois region, working closely with the leadership team on strategies to grow membership and market share to generate notoriety in the new market. Ambrose is a board member of the Springfield Old Capitol Art Fair.
jessica churchill was promoted to Director of the Islands Member Center.
The $736 million First Credit Union Members in Midland, Michigan, announced three promotions.
Amy Garver was promoted from VP of Operations to COO. In his new role, Garver will focus on improving the member experience, ensuring that Member First processes are optimized by enabling teams to fulfill their purpose of serving members and communities through all canals. She has been with Members First since its merger with Central Michigan Community Federal Credit Union in 2012 and served as the assistant vice president of operations at CMCFCU prior to the merger.
Tamara McGovern was promoted from vice president of finance to chief financial officer. In his new role, McGovern will direct the financial affairs of the credit union to ensure exceptional performance, growth, security and strength for the organization and its members. She joined Members First in 2020 and brings over 25 years of experience in the finance and banking industry.
Marcie Long was promoted from director of strategic development to director of strategy. In his new role, Long will focus on cultivating a community that attracts engaged employees who proudly commit to the culture, and ensuring that Members First's strategy, brand and culture aligns with and personifies its core values ​​to be trustworthy, caring and enthusiastic. She has over 15 years of credit union experience.
SOUTH
The $3.7 billion, based in Tullahoma, Tennessee Ascend Federal Credit Union promoted Renee Crosslin to the Vice President of Talent Development and Culture. In her new role, Crosslin will be responsible for helping oversee the credit union's leadership development, talent management, and culture and inclusion initiatives. She brings 22 years of experience in training and financial services, and joined Ascend in 2008 as a sales and service trainer. In 2013, she was promoted to assistant vice president of training and development. Previously, Crosslin spent eight years in sales and service roles with Southern financial services companies. She holds an MBA in Data Analytics from Trevecca Nazarene University in Nashville.
The $2.4 billion, based in Dunedin, Florida Achieva Credit Union promoted Susan Lacey as president of the regional market, giving her responsibility for an area that stretches along the west coast of Florida, from Bradenton to Fort Myers and Estero. Lacey's responsibilities in her new role expand her focus on strategy and growth initiatives, with specific goals to increase visibility of Achieva's "Banking for Good" benefits and to refine how branches of the future will play a role. in their local communities. Lacey first came to Achieva following its merger with Sarasota Coastal Credit Union in 2009 and was named regional market vice president in 2012, where she was responsible for overseeing branches in Sarasota and Manatee counties in Florida. to ensure successful operations and growth.
The $938 million, based in Tuscaloosa, Ala. Alabama ONE Credit Union hiring Bradley Cox as one of four business development officers stationed throughout Alabama. In his new role, Cox will work with community members and business partners to expand Alabama ONE's presence throughout the state, as well as serve members by providing financial services offered by the institution. He is currently the pastor of Pleasant Hill Baptist Church in Fayette County, Alabama and previously served as an agriculture teacher and FFA counselor at Fayette County High School. Cox was also employed by the Alabama Federation of Farmers as a regional manager. He holds a graduate degree in agricultural education from Auburn University in Auburn, Alabama, and an educational leadership certificate from the University of West Alabama. He is also District 1 commissioner of the Fayette County Commission and serves on several local boards, including the Fayette County Farmers' Federation and the Fayette County Ranchers' Association.
Please send your People updates to Natasha Chilingerian at [email protected]