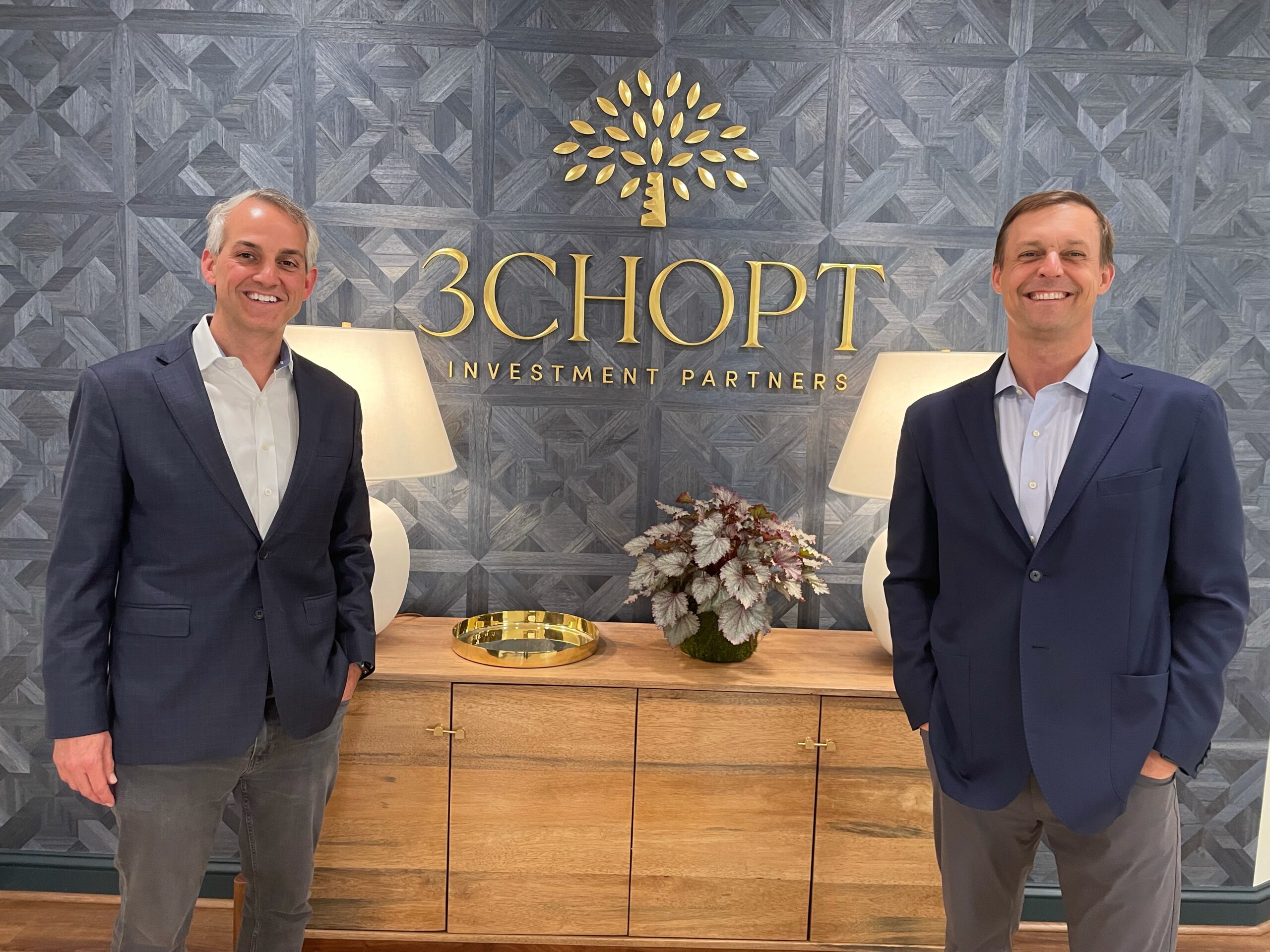 Former veteran TSW and BB&T advisers form new company in West End
After decades working primarily for large corporations, two local investment advisers struck out on their own and attracted additional talent to join them.
Preston Dillard and Scott Storey recently launched West End-based 3Chopt Investment Partners.
AVU graduates have each taken different paths in industry before starting their own businesses.
Dillard, 49, spent 17 years at Thompson Siegel & Walmsley, before the local investment management giant, also known as TSW, was acquired by Pendal Group for $320 million last year. Dillard previously worked for the private banking division of Bank of America.
Storey, 48, was a managing director at BB&T Capital Markets, before most recently working for a family office in South Carolina.
With a few years under their belt, the longtime friends began to think about taking the leap.
"If you had to start over and you had a clean sheet of paper and a fresh start, how would you do it?" said Dillard. "We're at a point in our career where we might think about it that way."
Storey added: "We wanted to be independent. We wanted a high-touch model.
They took comfort in growing up together in Richmond and going through UVA at the same time, while wondering if two old pals would make good business partners.
"We asked, can two good friends handle all the things that come professionally?" Storey said.
Dillard said the answer had become clear. "When you think about working with someone, you're working with people you look up to, really smart people, driven people, and people you can trust," he said.
Since launching as a duo in April, 3Chopt has since recruited three additional people, all of whom have followed Dillard from TSW.
Will Thomas joined last month as chief operating officer, as did Elizabeth Ware as director of corporate wealth management and Cindy Cogbill as director of client relations.
They operate from an office just west of Willow Lawn at 1801 Libbie Ave.
Storey and Dillard said one of the hardest parts of launching was deciding on a name for the company.
"It's really hard to come up with a name," Storey said.
Dillard eventually came across their nickname near home.
"I live on Three Chopt Road and I was just looking out the window thinking 'this would be kind of interesting,'" Dillard said.
3Chopt Group is now looking to tap into the investment and wealth management market for individuals, business owners, families and select non-profit institutions.
Although they primarily target Southeast and Mid-Atlantic clients, part of their leap includes creating a new business portfolio from scratch, while building on their experience and their relationships.
"We're really starting from scratch," Storey said. "We knock on doors"