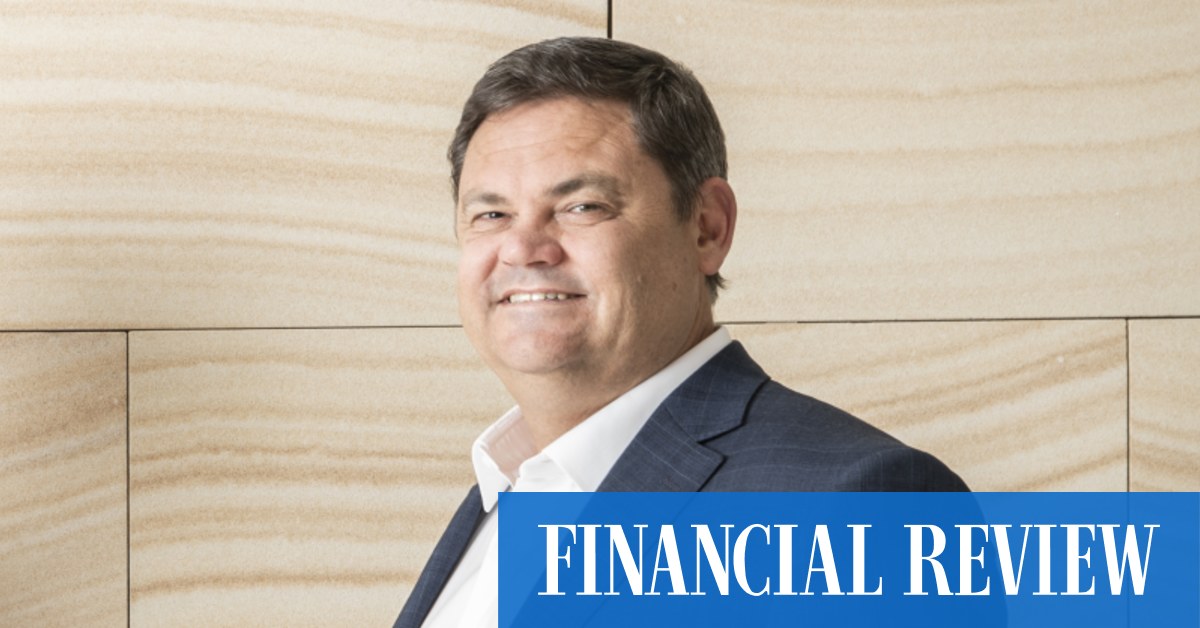 New Accenture CEO Peter Burns has been recommended by PwC clients
The Big Four consulting firms – PwC, Deloitte, EY and KPMG – are more limited in the types of work they can do for many clients, Burns said.
"One of the natural constraints of any partnership, especially partnerships involved in auditing, is that they have a very good reason for having strong limits on independence. And that prevents you in many ways from providing services, "he said.
"It's very different at Accenture where you can take the risk of making this complex change. It is also a global public company, it has real financial support and real capacity which is very, very rare in the arena we are in.
Burn a strategy veteran
"And if I look at some of the work we've done since I've been here, it's about helping businesses get back on their feet. We are currently working with a global private equity firm to effectively build a business from scratch. "
This work involves Accenture helping Angle Finance, a company owned by private equity firm Cerberus Capital Management, integrate its purchase of Westpac's auto finance business.
Mr. Burns has strategy in his blood. He spent 23 and a half years at the strategy consulting firm Booz & Company where he became principal partner and member of the board of directors. He joined PwC in 2015 when the Big Four bought Booz and created the PwC strategy.& division.
At PwC Strategy&Mr. Burns was the Company's Global Head of Banking and Capital Markets and the Company's Regional Head of Financial Services.
The former PwC partner is one of a dozen senior executive appointments made by Brady during his tenure as CEO. Other former PwC partners recruited include Anthony James, Matthew Coates, Jonathan Taylor and Kylee Anastasi.
Mr. Brady's method of recruiting senior executives was simply to pressure CEOs and client executives to identify the best consultants in the industry.
"I would ask executives what they thought of other consulting firms and push them to give me names. So the people I followed were referenced before I even spoke to them, "Mr. Brady said.
"With Pierre [Burns], the constant point of view of bank executives was that he understood the business, that he provided solutions, original ideas that they had not thought of, that he demonstrated great integrity and that he was ingenious.
Mr. Brady would then call the potential recruit directly to let them know about his intention to move to Accenture.
"I also had to understand their situation because there is always a bit of what's wrong with a PwC or a Deloitte. So there is always a story behind why they might want to leave, "he said.
"Then when I spoke to them, I explained to them, 'this is the company that we are going to be, do you want to be a part of it? ""