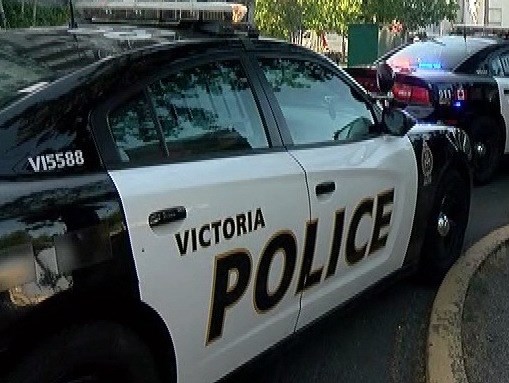 Youth groups attack people in downtown Victoria
Large groups of young people came downtown on Friday and Saturday nights to drink and do drugs, police said. Some of the youths attacked strangers.
Victoria Police say they are facing an increase in youth crime and violence in the city centre, including vandalism, assaults with weapons and random attacks on the elderly, homeless , business owners and passers-by.
VicPD said in a statement that large groups of young people from surrounding municipalities have started coming downtown on Friday and Saturday nights to use alcohol and drugs.
On some nights, police said there had been 150 young people in groups of varying sizes.
Officers from VicPD's Patrol and Community Services Division responded to more than two dozen calls for violent offenses including assaults with weapons, attacks on elderly and homeless people and, in one case, the spin-off of a policeman.
There have also been numerous reports of mischief, vandalism and property damage, as well as open consumption of alcohol and drugs by young minors creating "medical incidents".
Police noted that some of the groups had started gathering on weekdays.
VicPD gave examples of what its agents have dealt with:
Friday, May 6
• A group of 100 young people were in the area of ​​Government and Douglas streets, some of them jumping on top of cars, kicking car doors and damaging transit signs.
• A couple was overrun by a group of 20 youths in the 900 block of Douglas Street. The pair were attacked at random, with the youths grabbing one of the victims by the throat and punching her, while continuing to beat and kick the other member of the pair. The couple were able to separate and flee, calling 911 once they were safe. The couple suffered injuries that did not require medical attention.
• Officers were alerted to a group fighting near Douglas Street and Pandora Avenue. Young people surrounded and harassed two homeless people. During the clash, one of the homeless hit one of the youths in the face with a flashlight and then fled.
The injured young man was intoxicated and suffered facial injuries. He refused medical treatment and was driven home to his Langford residence and released to a relative.
• Patrol officers were reported near View and Douglas streets for a youth lying in the road with hand injuries. Officers discovered a teenage girl, showing clear signs of intoxication and suffering from non-life-threatening hand injuries.
As officers investigated, they learned that she was part of a group that invaded and assaulted two people. One of the victims was punched in the face and both victims fled to a vehicle.
The group surrounded and began kicking and punching the vehicle causing extensive damage. The victims left the area by car. The young woman was taken to hospital by paramedics.
Monday April 25
• A business owner was swarmed and sprayed with pepper spray when a group of youths began fighting outside his store in the 1100 block of Douglas Street. Several youths stole knives from the store after the owner was doused.
Two youths, identified in previous assaults, were arrested for assault with a weapon and theft.
The victim sustained non-life-threatening injuries.
Saturday April 23
• A 70 year old man was invaded by a group of 25 youths in the 1200 block of Douglas Street. The man was attacked by a group of five or six youths, who started beating, punching and spitting on him. The victim suffered significant facial injuries in the incident which required medical attention.
friday april 22
Officers were alerted to a young man armed with a knife and bear spray, after a report that a group of youths were assaulting each other with bear spray in the 1300 block from Douglas Street. During his arrest, a group of 14 youths swarmed the arresting officer in a bid to prevent the youth's arrest. The youth was transported to VicPD cells and issued a ticket for possession of cannabis. The weapons were seized for destruction and the youth returned to the custody of a relative.
VicPD said it is working with regional partners, including the Greater Victoria School District and other police forces, to engage with young people and their families.
"Officers have learned that some parents were supplying their children with bear spray and alcohol when their children expressed a desire to bring knives and drugs into downtown Victoria," the statement read. of the VIcPD. "Officers are advising parents that this type of approach is unnecessary and instead leads to increased violence and harm."
As part of the response, VicPD said its officers will make their presence known at key locations in downtown Victoria, posting those locations on social media with the hashtag #VicPDLive.
"Several of the youths involved told officers they believed they would not face criminal charges for their actions," VicPD spokesperson Const. Cam Mac Intyre. "Some of these youths are carrying out violent and random attacks and have told officers they believe they will face no consequences for their unlawful actions. They are wrong. Officers arrest and recommend charges, which can have significant and lifelong negative impacts. »
If you see a group assaulting people or damaging property, call 911. If you have information about these incidents, call 250-995-7654 ext 1.